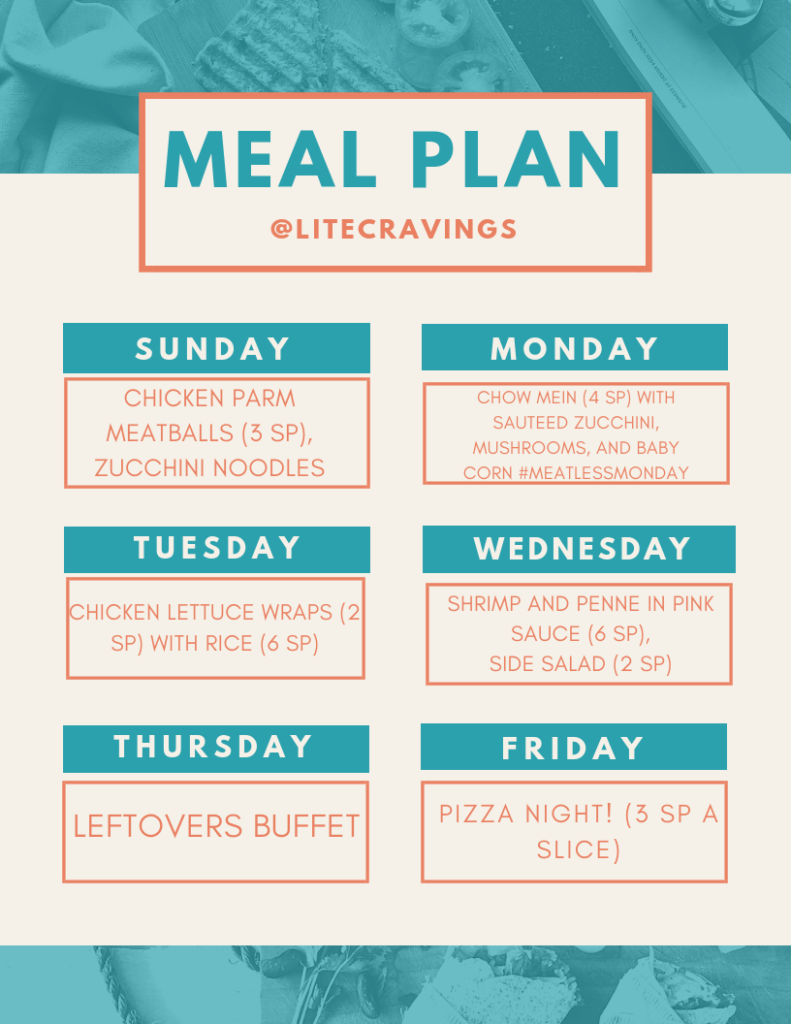 Reflecting on Last week
With Easter last Sunday, Jeff's birthday on Wednesday, and Vegas Friday and Saturday, I'm in desperate need of a reset! I didn't track all of my food and am feeling it now.
Goals for this week
I'm so excited to be able to cook from home just about every night. Some people can make wise choices when eating at a restaurant or getting fast food–I am not one of those people. So going into the week with a solid plan on dinners and leftovers for lunch is exactly what I need.
Here's What I'm Eating This Week:
Sunday: Chicken Parm Meatballs (3 SP) with zoddles
Monday: Chow Mein (4 SP) with extra veggies: zucchini, mushrooms, and canned baby corn
I plan on sauteing the veggies in some cooking spray with salt and peppers, then mixing them in with the chow mein.
Tuesday: Chicken Lettuce Wraps (2 SP) with 1 cup of white rice (6 SP)
Wednesday: Shrimp and Penne in Pink Sauce (5 SP), side salad (2 SP)
Thursday: Leftovers Buffet
Friday: Pizza night! (3 SP a slice)