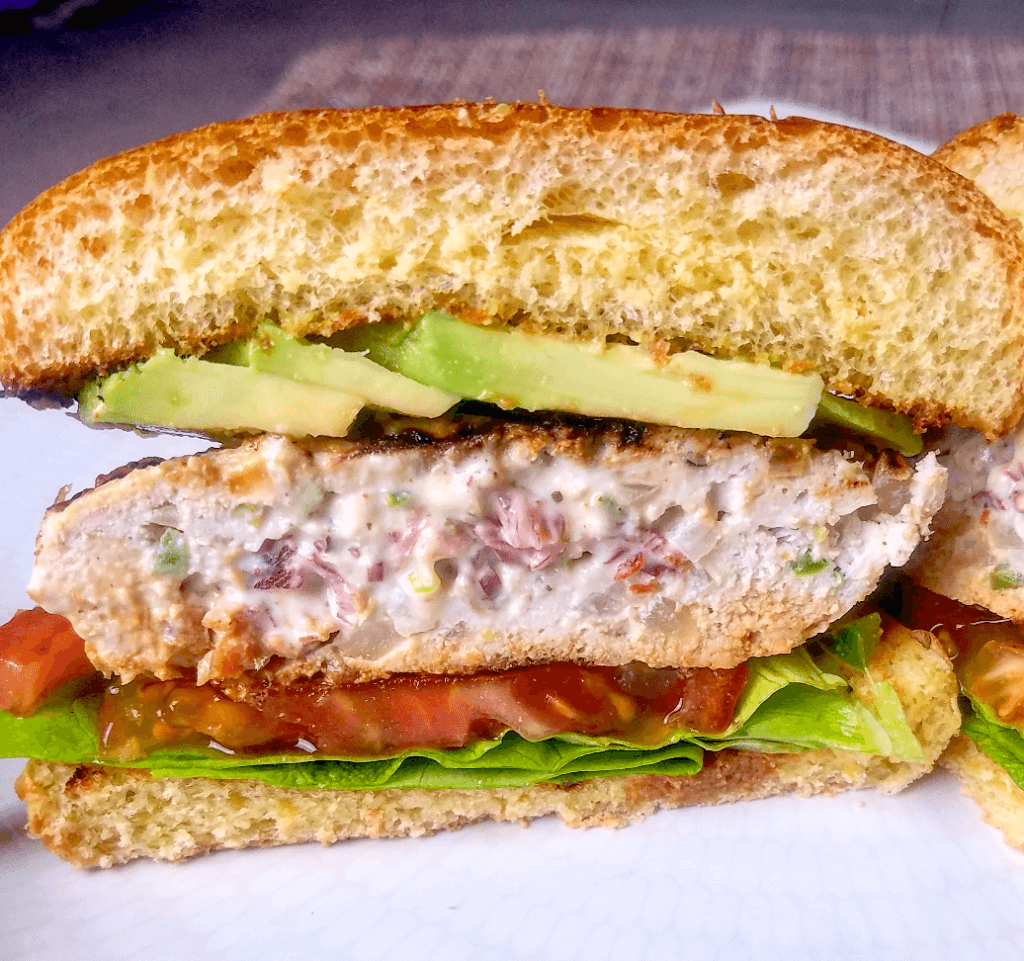 This was one of the first recipes I posted to this blog, so it was in need of a revamp. When I first started, I didn't add much description to the recipes. And my pictures were awful! I'm not saying I'm the best food photographer now, but I like to think I've at least stepped up my game a bit.
Since first posting, this has become one of my most popular recipes! You can't go wrong with the hybrid of a super juicy turkey burger and one of the best appetizers around–jalapeno poppers.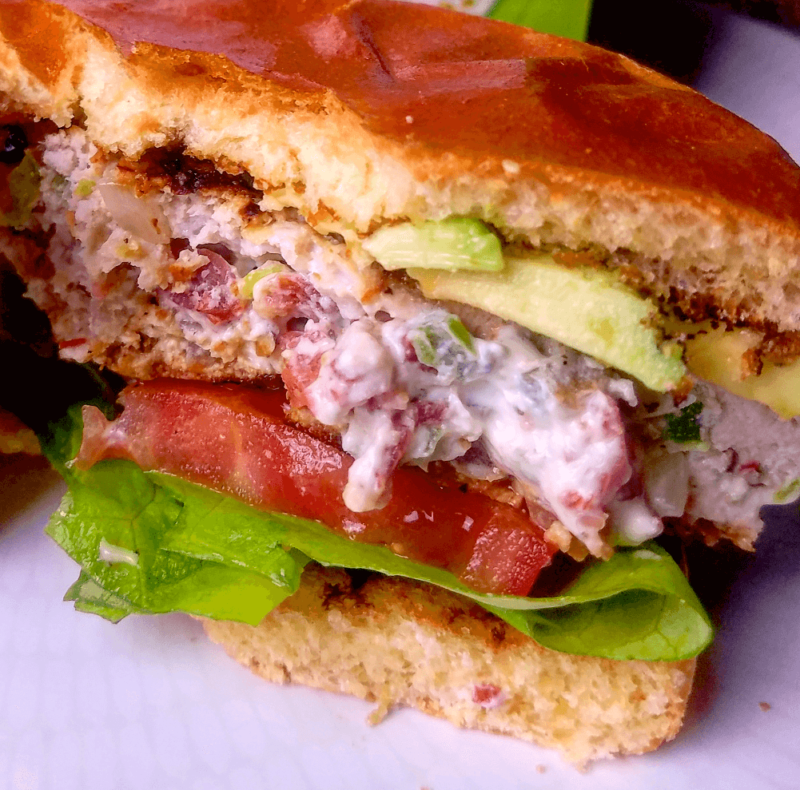 I like that you can make this mild or super hot, depending on how many jalapeno seeds you decide to add to the final product. We love spice around here, so I typically add all of the seeds. It has a great kick without being overly spicy (to me, anyway). If you're sensitive to spice, think about cutting back on the jalapeno.
As you can see, this makes a HUGE patty. I've eaten these as a lettuce wrap because they are so filling, but it's also nice to splurge on a fluffy brioche bun (as pictured) since they are so low in points.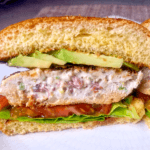 Print Recipe
Jalapeno Popper Turkey Burgers
Ingredients
1.25

lbs

ground 99% lean turkey

2

jalapenos, diced, about 2/3 cup

(take out seeds if you don't like a lot of spice)

1

small

onion, minced

1/2

tsp

garlic powder

3/4

tsp

kosher salt

1/2

tsp

ground black pepper

2

ounces

light cream cheese

4

strips

cooked, center cut bacon, chopped
Instructions
In a large bowl, combine turkey, 1/2 of the minced jalapenos, onion, and spices. Form into 8 very thin patties.

In a small bowl, combine cream cheese, remaining jalapenos, and bacon. Distribute evenly between 4 of your patties, placing the mixture in the middle. It comes out to about a heaping tablespoon of filling each.

Place one plain patty on top of one patty with filling. Press the two together to make one big patty, making sure you seal all edges so the filling doesn't melt out as you cook them. Repeat with remaining 3 patties.

Cook in a large skillet over medium high heat until turkey is cooked through, about 6-8 minutes a side.

Enjoy with whatever topping you like. I love avocado on top of these to cool them down a bit.
Notes
  WW Freestyle SmartPoints: 2 per burger